Ortho Molecular supplements

Heal faster with supplements formulated using superior raw ingredients that provide the highest level of efficacy. Ortho Molecular supplements are the best choice for you because they are scientifically formulated to the highest level of quality that help you feel better faster.

Standard Process supplements

Optimize your health and wellness with whole food nutrition supplements that are organic, naturally efficient, and potent. Build a strong and solid nutrition practice with Standard Process supplements that will cleanse and detoxify you to help you maintain a healthy body weight and purify your body of toxins.
Foot Levelers Orthotics

Find support with customized stabilizing orthotics that provide structural support for your entire body's equilibrium.

Foot Levelers are designed with you in mind. You need orthotic support that is unique to your postural problems and personalized to meet your needs. Correct the imbalance in your feet and watch how your spine and pelvis properly align!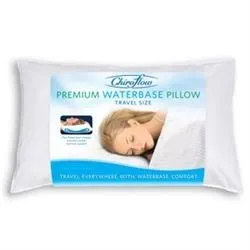 ChiroFlow Pillow

The Chiroflow Professional Premium Waterbase Pillow is the only pillow clinically show to reduce neck pain and improve the quality of sleep*. Through the Waterbase technology, it easily adjusts to patient's preferred comfort level of soft, medium or firm, while providing comfort it also provides the essential cervical support throughout the night. Achieve the necessary support by filling the gap in the neck where the user lacks support from a conventional pillow - this augments the chiropractic treatment. Only Chiroflow pillows are filled with the StaLoft© Dacron Hollofil© for superior comfort and longer lasting support. This is Chiroflow's highest quality thread count pillow and comes with a 3 year manufacturer's warranty as well as a 30 day no questions asked satisfaction guarantee.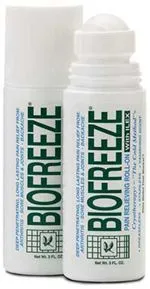 Biofreeze

Biofreeze provides penetrating, long lasting relief from arthritis, sore muscles and joints, and back pain. The unique menthol containing formula penetrates quickly, preventing or relieving pain through cold therapy. The cold therapy can last up to several hours. Biofreeze is 100% paraben-free and propylene glycol-free.