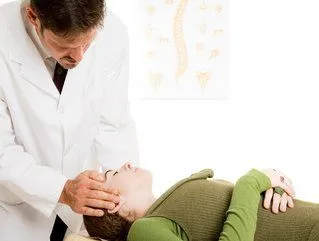 Dr. Ryan Rock and the staff at Rock Family Chiropractic in Eudora, KS, take your healthcare very seriously. Their commitment to your care is expressed in personalized, gentle treatment, in-depth evaluation, and education about your health. The goal is to help resolve your concerns and teach you how to work toward and maintain vibrant wellness.
The Purpose of a Chiropractic Adjustment
Chiropractic adjustments focus on alleviating symptoms that affect the musculoskeletal system. This could mean aches, pain, muscle stiffness, or chronic conditions. In addition, some elect to get a chiropractic adjustment as an alternative treatment without prescription medicine.
Did you know that chiropractic adjustments are the USA's most common alternative treatment option?
Benefits of a Chiropractic Adjustment
A chiropractic adjustment is an effective treatment for everyone in the family, from children to mature adults.
The benefits of a chiropractic adjustment are the following:
It helps reduce migraines and neck-related headaches.
It eases pain and enhances the range of motion of the spine and joints.
Aids in reducing the symptoms of chronic conditions such as osteoarthritis.
Improves posture.
Treats neck or spine injuries, including whiplash.
Your Chiropractic Doctor
Treatment performed by a licensed chiropractor can aid in achieving your best health. During an adjustment, your chiropractor utilizes pressure from their hands or an instrument to manipulate vertebrae back into place; this manipulation helps the joints realign and reduces discomfort and pain, whether from regular, normal daily activity or trauma, for example, a car accident. When the body is in alignment, it can respond and perform at its best.
Enhanced Health
Out-of-place vertebrae have an overall systemic effect on the entire body, from the muscular to the central nervous system. Therefore, the proper alignment and flow of nerves and systems in the body aid us in performing at our best. Chiropractic adjustments by Dr. Rock at the Rock Family Chiropractic in Eudora, KS, are an incredible complement to allopathic or traditional medical care.
Adjustments, or manipulations, as they're sometimes called, are a fantastic way to help maintain excellent health, keeping the body operating at its highest level.
Discover Rock Solid Health Care at Rock Family Chiropractic
To discover how Dr. Rock and Rock Family Chiropractic can best help you or to set up an appointment with our caring and professional office staff, call 785-542-2118 today—proudly serving Eudora, Lawrence, DeSoto, and Baldwin City, KS.